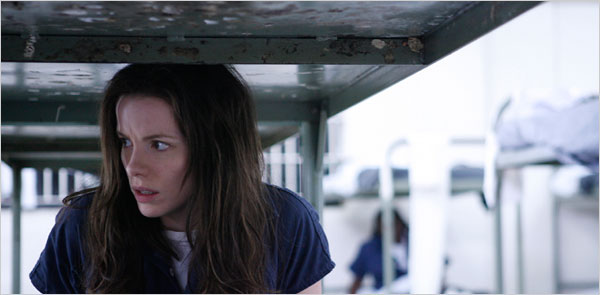 DATA FILM
Judul Film: Nothing But The Truth
Genre: Drama
Sutradara: Rod Lurie
Produser: Rod Lurie – Bob Yari – Marc Frydman
Penulis: Rod Lurie
Studio Produksi: Yari Film Group
Negara: USA
Bahasa: Inggris
Durasi: 108 menit
Tahun Rilis:

19 Desember 2008 (Amerika)
4 Januari 2011 (Indonesia)
PEMERAN UTAMA
Kate Beckinsale sebagai Rachel Armstrong
Matt Dillon sebagai Patton Dubois
Vera Fermiga sebagai Erica Van Doren
David Schwimmer sebagai Ray Armstrong
Angela Bassett sebagai Bonnie Benjamin
Noah Wyle sebagai Avril Aaronson
Alan Alda sebagai Albert Burnside
SINOPSIS FILM NOTHING BUT THE TRUTH
Rachel Armstrong adalah seorang reporter ambisius yang bekerja untuk Capital Sun-Times. Dia menulis tentang sebuah konspirasi percobaan pembunuhan terhadap presiden. Sumber rahasia Rachel mengatakan bahwa Erika adalah anggota CIA yang menyamar untuk operasi penyelidikan ini.  Kebetulan, putri Erika dan Putra Rachel berada di sekolah yang sama.
Meski Erika menolak menkonfirmasi apapun, Rachel tetap menerbitkan cerita itu dan menimbulkan pergunjingan. Informasi yang diberikan oleh sumber Rachel ini dianggap sebagai pelanggaran hukum, maka Rachel pun diseret ke jalur hukum untuk memberitahukan siapa nama sumbernya.
Karena teguh menolak memberitahukan nama sumbernya, Rachel pun masuk penjara. Sayang tak hanya Rachel yang membayar hal ini. suami dan anaknya mendapat perlakuan negatif dari masyarakat. Koran tempatnya bekerja menghabiskan dana luar biasa besar untuk membela Rachel. Terakhir, Erika dibunuh oleh ekstrimis sayap kanan dirumahnya sendiri.
Seorang staf presiden akhirnya mengakui bahwa ia membantu Rachel dalam penyelidikan ini. Tapi hal itu tak cukup memuaskan jaksa penuntut. Jaksa hanya peduli pada sumber asli Rachel. Tak sanggup membuat Rachel berbicara, akhirnya hakim membebaskan dia. Namun pada hari yang sama dia dibebaskan, US marshal menangkapnya lagi dengan tuduhan menghalangi ditegakkannya keadilan.
TRAILER FILM NOTHING BUT THE TRUTH
REVIEW FILM NOTHING BUT THE TRUTH
Sesuatu yang dianggap melanggar pasal, telah membuat film ini gagal tayang di bioskop sebagai hukumannya. Sayang sekali, karena film yang terinspirasi dari sebuah kisah nyata ini dibuat dengan sangat bagus. Tapi jangan khawatir, format DVD sudah di rilis pada tahun 2009.
Jawaban dari film ini ada di menit terakhir. Percayalah pada Kita, kejutan itu sangat berharga untuk ditunggu. Pegang erat erat pemikiran ini ketika anda merasa jalan cerita terasa lambat dan membosankan. Sutradara berhasil membuat film drama yang nampaknya biasa ini, menjadi sebuah film serius bermuatan politik dan kembali menjadi sebuah drama yang ironis diakhir ceritanya.
Kita sendiri memilih memandang film ini sebagai murni drama. Drama berlatar belakang politik yang pada intinya mempertemukan dua orang wanita bernama Rachel dan Erika. Meskipun banyak tokoh yang terlibat disini, yang menjadi sorotan lampu panggung adalah kedua tokoh tadi.
Kita lebih suka menyebut Rachel sebagai tokoh antagonis dan Erika yang menjadi korban. Pada akhirnya, keteguhan Rachel untuk menyembunyikan nama sumbernya harus dibayar mahal tak hanya oleh dirinya tapi juga oleh banyak orang.
Disini Anda akan belajar akan ironisnya kehidupan. Betapa sesuatu yang Anda lakukan untuk melindungi diri Anda sendiri, akan menyakiti orang lain di muka bumi ini. We can not win them all. Pada akhirnya Anda harus memilih salah satu. Sudahkah Anda mempertimbangkan semua pilihan hidup Anda?
(Nakizura/Kitareview.com)