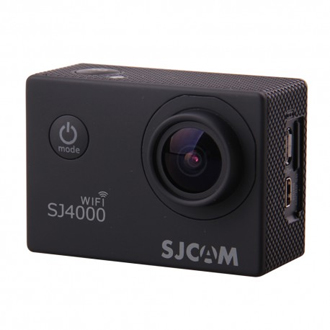 "Kalau ada yang murah dan berkualitas sama kenapa harus beli yang mahal"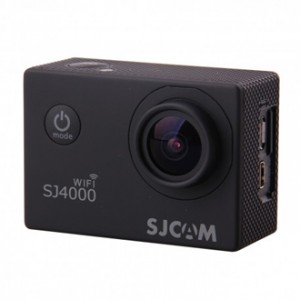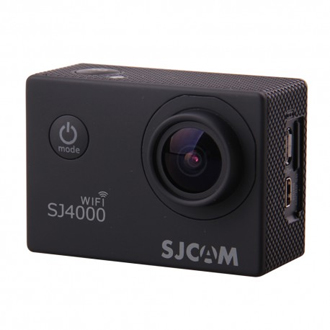 DATA KAMERA
Nama Kamera:

SJCAM SJ4000 Novotek Wifi

Produsen: Viofo Ltd is the partner of Shenzhen Hongfeng Century Technology Co., Ltd

Website: www.sjcam.com

Negara Produsen: China

Harga:

Rp 1.500.000 (update Juni 2015)
SPESIFIKASI
Tipe Baterai: Lion rec

Koneksi Nirkabel: WiFi

Fitur Tampilan: Full HD

Ukuran layar: 2.0

Jarak Fokus Lens f= 2.

Input: USB|HDMI

Material Utama: HQ Plastic

Megapiksel: 12.0

Optical Zoom: 10.0

Tipe Processor: Novatek

Product Line: Sport Camera and Underwater Camera

Ukuran (L x W x H cm): 6.0 x 4.1 x 2.47

Berat (kg): 1kg

Kapasitas Penyimpanan: 32

USB Port: 2.0

Format Video: H.264 High Prof
REVIEW
Kamera jenis olah raga berukuran kecil ini bisa dibilang pesaingnya kamera merek lainnya. Memiliki bentuk dan ukuran hampir sama diantara keduanya namun dari sisi fitur mungkin lain lebih baik. Karena pesaing tentu saja harga diantara ke-2nya pasti sangat jauh yaitu 1:3, dimana 1 buah merek lain bisa dapat 3 buah SJCAM. Walaupun harga begitu terbaput jauh namun untuk hasil video kita nilai tidak begitu jauh.
SJCAM SJ4000 Novotek wifi memilik prosesor tipe Novotek, karena menggunakan prosesor jenis ini maka dibelakang tipenya ditambahkan Novotek. Memiliki spesifikasi wifi yang bisa terhubung ke jaringan smartphone, dan kelengkapan yang sudah termasuk casing anti air, serta aksesoris sebagai pendukung untuk mengabadikan kegiatan olah raga ataupun hal lainnya yang dianggap menarik tanpa perlu ngeluarkan uang untuk membeli aksesoris lagi. Adapun besaran file yang dihasilkan untuk format video 1920 x 1080 untuk per detiknya adalah kurang dari 2 Mb. Bisa dibayangkan jika kita merekam selama 100 detik file yang akan dihasilkan hampir 200Mb.
Prodak ini termasuk murah meriah dengan kualitas cukup bagus, tentu kita juga harus berhati-hati untuk membelinya karena sudah beredar SJCAM aspal atau KW. kalau original bisa dilihat pada video youtube diatas.
(donny/kitareview.com)