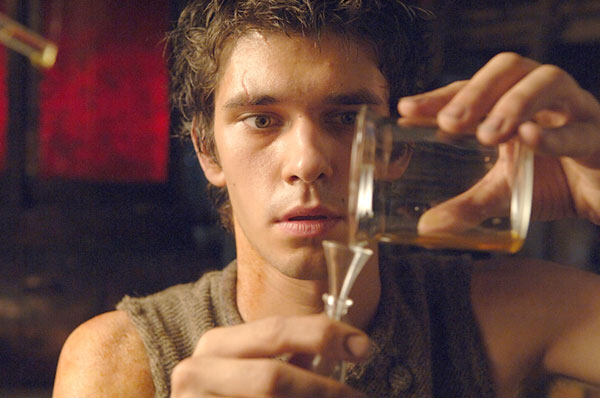 DATA FILM
Judul Film: Perfume: The Story of A Murderer
Genre: Thriller – Misteri
Sutradara: Tom Tykwer
Penulis Skenario: Andrew Birkin – Bernd Eichinger – Tom Tykwer
Produser: Bernd Eichinger
Studio produksi: Constantin Film Produktion – VIP 4 Medienfonds
Distributor: DreamWorks Distribution
Negara: Jerman – Prancis – Spanyol – Amerika Serikat
Bahasa: Inggris
Durasi: 147 menit
Tahun Rilis: 5 Januari 2007 (Amerika)
Adaptasi dari Novel: Review Novel Perfume: The Story of A Murderer
PEMERAN  UTAMA
Ben Whishaw sebagai Jean-Baptiste Grenouille
Dustin Hoffman sebagai Giuseppe Baldini
Rachel Hurd-Wood sebagai Laura Richis
John Hurt sebagai Narrator
SINOPSIS FILM PERFUME: THE STORY OF A MURDERER
Film ini mengisahkan perjalanan hidup seorang pemuda bernama Jean-Baptiste Grenouille yang dilahirkan di pasar ikan. Sejak kecil ia telah menjadi seorang yatim piatu. Jean-Baptiste Grenouille lahir tanpa bau tubuh namun memiliki indra penciuman yang luar biasa. Ia mampu memilah-milah seluruh bau yang ada. Dari seorang ahli parfum ternama, ia mewarisi seni meramu berbagai minyak dan tumbuhan. Namun kegeniusan Grenouille melampaui itu semua. Setelah "menangkap" aroma seorang perawan cantik, ia terobsesi untuk menciptakan "parfum terbaik" beraroma perawan!
Ambisi  itulah yang membawa hidupnya berbeda dengan pemuda lainnya, ia tidak memiliki cinta dan perasaan. Pembunuhan berantai yang misterius. Dua puluh lima gadis perawan tewas mengenaskan. Pakaian beserta rambut dan kulit kepala mereka hilang. Tubuh mereka benar-benar layu, seolah tak pernah hidup sebelumnya. Seakan seluruh daya hidup yang pernah ada telah terisap tak bersisa. Semua pembunuhan identik. Dilakukan dengan amat rapi dan terencana. Masterpiece seorang seniman genius.
TRAILER
REVIEW FILM PERFUME: THE STORY OF A MURDERER
Kisah yang diangkat dari novel best seller karya Patrick Süskind dengan judul yang sama ini, memang bisa dibilang film yang luar biasa. Ide film ini sangat orisinil, Anda tidak akan menduga bahwa hanya karena bau, akan membawa hidup seseorang berbeda.
Tokoh utama dalam film ini, terkesan kejam, dingin, tidak punya perasaan, tetapi terlihat innocent dan tidak mempunyai rasa bersalah, layaknya seorang psikopat. Film yang berlatar belakang pada abad 18 di Perancis ini memang layak mendapatkan penghargaan sebanyak 12 menang dan 12 nominasi. Selain itu, beberapa media internet juga memberikan rating antara 7.5/10 sampai 9/10 untuk film thriller ini.
Film ini juga tidak akan beredar secara resmi di Indonesia, pasalnya banyak adegan yang mengandung "17 tahun keatas" yang ditampilkan sangat vulgar. Setting yang diambil dalam film ini pun, banyak menampilkan tempat-tempat yang kumuh, tetapi memang sangat pas dalam alur ceritanya. Visualisasi memang banyak ditampilkan dan merupakan jiwa film ini, tetapi adanya narator akan membantu Anda mengerti apa yang tidak ditampilkan.
Sebenarnya kisah pembunuhannya sendiri tidak disajikan dalam porsi yang banyak, malah terkesan singkat. Jadi, jangan berharap kisah pembunuhan yang berdarah-darah, karena semua itu dilakukan dengan cara yang 'dingin', ala Jean-Baptiste Grenouille. Banyak yang tidak menduga akhir dari cerita ini, bahkan sampai shock. Penasaran?? Silahkan Anda tonton saja sendiri, biar ga penasaran.. 🙂
(Anggunpus/Kitareview.com)