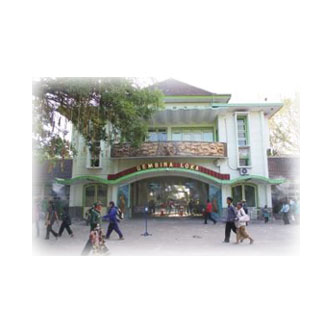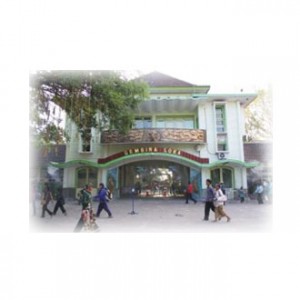 "Berekreasi sambil menambah ilmu pengetahuan"
Data Pariwisata
Nama tempat

:

Kebun Binatang Gembira Loka (Gembira Loka Zoo)

Alamat: Jl. Kebun Raya no. 2 (Kebun raya Street Number 2) Yogyakarta, Indonesia

Koordinat: S 07° 48'08.3″  E 110° 23'53.0″

Harga Tiket:

Kebun binatang yang berada disebelah timur 4 kilometer dari pusat kota jogja, menempati luas area 19,88 hektar dan terbelah oleh sungai gajah wong.
(Gembira Loka Zoo is located 4 kilometer east from the center of city (yogya), the area is about 19,88 hectares and divided by Gajah Wong river.)
Kebun binatang ini dikelilingin pohon-pohon besar terutama di bagian timur dan selatan. Memiliki musium flora yang berisikan informasi tumbuh-tumbuhan yang diawetkan, selain itu gembira loka juga memiliki 2 danau buatan yang digunakan sebagai tempat arena bermain seperti perahu motor dan bebek air, disamping itu terserdia juga kereta mini dan pentas satwa.
(The east and south side of the zoo is surrounded by big trees. It also has the list of mounted plants; also it has two artificial lakes which is use as a play arena for water duck and small boat, beside that it has mini train and animal's play.)


Hewan-hewan yang berada kebun binatang ini terdiri dari orang utan, sipanse, buaya muara (crocodilus porusus), tapir, kanguru, harimau sumatra, pisen perak, kasuari gelambir satu dan dua, merak hijau, julang emas, kalong, burung hantu, bido, mambruk, binturong, kucing emas, harimau india, sanca bodo, sanca kembang albino, sanca darah, kobra, kakatua, simpai putih, landak putih, kura-kura darat, binturon, kijang, onta, rusa jawa, lemur, siamang, lutung, pelikan, beruang madu, zebra, nilgai, burung unta, kapibara, babi hutan, tapir brasil, lutung merah, banteng, dan kuda nil.
(Gembira Loka Zoo has many different kind of animals. It includes orang utan, chimpanzee, saltwater crocodile (crocodiles porusus), malayan tapir, kangaroo, Sumatran tiger, silver pheasant, australian cassowary and one-watted cassowary, green peafowl, wreathead hornbill, common flying fox, owl, crested serpent eagle, victoria crowned pigeon, binturong, asiatic Gold cat, Indian tiger, indian python, python, blood python, cobra, yellow creasted cockatoo, mitered sureli , javan porcupir, tortoise testudo, binturong, barking deer, camel, javan deer, ringtaile lemur, siamang, silvered langur, white pelican, malayan sun bear, zebra, nilgai, ostrich, capybara, wild boar, brazilian tapir, bull, dan hipopotamus.)
Banyaknya hewan yang berada di kebun binatang ini. kalau dilihat semuanya bikin sedikit capek, tapi capek akan hilang menjadi bahagia karena kegembiraan bersama teman atau keluarga. Bagi yang merasa haus jangan kawatir dialam kebun binatang ada pedagang minuman dan makanan kecil tapi untuk harganya bisa dua kali lipat dari harga yang ada di toko.
(There are so many animal in this zoo and you might get tired seeing all of them at once, but even with that the feeling of overwhelmed soon will disappear because you found a sense of happiness and satisfied especially if friend and family come along. If you feel thirsty, don't worry, there are a lot of people who sell drink and food inside the zoo. Remember, the price might double than regular food and drink outside the zoo.)
Kalau sudah puas keliling di pintu keluar sudah menunggu para pedagang yang menawarkan barang dagangannya sebagai cindra mata. Bagi yang belum pernah melihat hewan seperti singa atau mau berekreasi silakan datang kesini ya…
(When you are done visiting the zoo and ready to go home, don't forget to shop for souvenirs. There are tremendous people who sell all kind of souvenir and they have so many things to choose from. So, if you never see lion and any other animals, or if you just want to relax and see something different, Gembira Loka zoo might be your best choice. Come see Gembira Loka zoo and enjoy the scenery of animal kingdom.)
(Donny/kitareview.com)