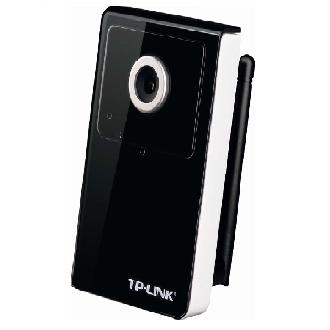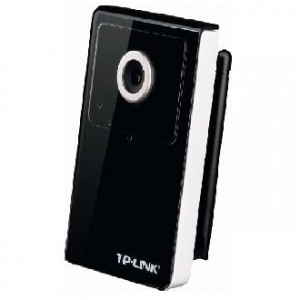 "CCTV IP penuh dengan fitur keamanan yang terreport"
DATA CCTV
Tipe CCTV:

TP-Link TL-SC3130G

Teknologi: Digital

Produsen: TP-Link

Website: http://www.tp-link.com

Harga:

SPESIFIKASI
Video Streaming Format: Simultaneous Motion JPEG and MPEG-4 (Dual streaming)

Quality Video Resolution: Up to 30 fps at 640×480, 320×240, 160×120 resolution

Frame Rate: 30 fps in VGA resolution

Authentication: Multiple user access levels with password protection, HTTPS encryption

Supported Network Protocols: Bonjour, TCP/IP, DHCP, PPPoE, ARP, ICMP, FTP, SMTP, DNS, NTP, UPnP, RTSP, RTP, HTTP, TCP,UDP, 3GPP

Simultaneous Viewers: 5 simultaneous users, Unlimited number of users using multicast

Image Buffer: Events triggered by motion detection and Schedule; Notification over TCP, email, HTTP

Cellular Phone Compatibility: 3GPP compatibility (IP camera video anywhere from 3G phones)

Zoom Capability: 10x Digital

Image Sensor: 1/4" Progressive Scan CMOS sensor

Lens Aperture: F2.0 (4.0mm)

Required Light Intensity: 0.5 Lux (min.)

Network Connection: RJ-45 Ethernet 10/100 Base-T, 54Mbps Wireless 802.11 b/g Compliant

Audio Codec: Two-way (full duplex), G.711 PCM, 8 kHz, 64 kbit/s Compression, External microphone input

Built In Sensor: Available

Video Adjustment: Rotation (Mirror, Flip, Mirror Flip), brightness, contrast, saturation, hue

Multiple Mounting: Wall mount, desk/ceiling mount

Operating Temperature: 0°C to +40°C (+32°F to +104°F)

Operating Humidity: 85% RH, non-condensing

Power Source / Consumption: 5V DC, 2A Power Adaptor

Dimension (W x H x D): (96 x 58 x 31) mm
REVIEW
Pada camera CCTV IP ini memiliki pengaturan melalui web brouser dengan default ip 192.168.1.10 dan memiliki akses login  user dan pass sama yaitu admin. Tampilan di sebelah kiri menu merupakan pengaturan kamera pada dan bagian tengah sebagai tampilan kamera CCTV. Pada bagian tengah ini nantinya akan berubah ketika kita melakukan setting pada kamera.
Tp-link memiliki kemampuan Quality bitrate  untuk format MPEG4 mulai dari 2048 kbps sampai 64 kbps, namun untuk bandwidth tersebut belum ditambahkan dengan bandwidth suara yang 128. jadi jika kita set di 64 kbps maka di komputer (jaringan lokal) akan mendapat bandwidth 192 kbps pada 30 fps. Troughtput pada kamera ini dipengaruhi oleh jumlah object dan warna yang tertangkap pada camera. semakin banyak objek yang tertangkap maka semakin besar bandiwidth dikeluarkan. Lain dari pada itu fokus pada CCTV IP ini bukan outomatis jadi jika gambar masih buram dapat mengatur fokusnya pada bagian depan lensanya.
pada security terdapat 2 fasilitas pertama account yaitu bisa menambahkan 9 account untuk akses kamera, dan pada https kita juga dapat setting akses cctv account dimana siapa saja yang dapat menggunakan https.
Pada Koneksi wifi, Camera ini bisa menjadi client atau menjadi Acess Point (AP) tinggal kita yang melakukan pengaturannya. Menurut spesifikasi Tipe wifi pada camera ini adalah Wireless 802.11 b/g dengan maksimal troughtput 54 Mbps, namun ketika saya mencoba camera ini menjadi AP dan saya hubungkan dengan wirelles client, status di network terbaca Wireless AP cctv ini jenis 802.11 b. Disamping itu memiliki kekurangan yaitu hanya menggunakan channel 1 (2.412 GHz) sehingga kita tidak dapat merubah channel wifi yang di inginkan.
Banyak sekali fitur-fitur ditawarkan Camera TL-SC3130G dalam membatu kita untuk pengawasan yang terekam seperti mengetahui keamanan yang terikirim report ke email, tersedianya ftp, alarm, motion detection, pengaturan jadwal alarm aktif dan sistem log.
(Donny/Kitareview.com)