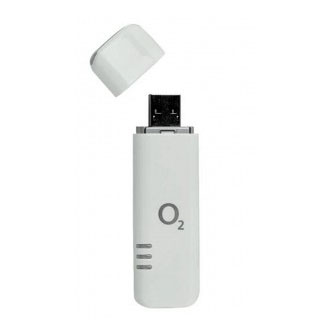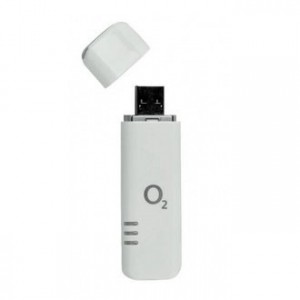 "..bagi Anda para penggemar internet yang mobile, USB Modem Huawei E160 ini dapat menjadi salah satu pilihan untuk Anda."
DATA MODEM
Tipe Modem:

USB Modem Huawei E160

Produsen: Huawei

Tipe Koneksi: GSM

Kegunaan: Koneksi internet, download dan upload data

Website:

http://www.huawei.com
Harga:

SPESIFIKASI
Interface Type: USB Modem (

Installs automatically and easy to use)

Systems Supported: Support most makes of Windows 2000/XP/Vista and Mac OS X computers

Functions: Data services and applications management, SMS service (PC only, not Mac)

Network Standards: HSDPA/UMTS/EDGE/GPRS/GSM

Frequency Bands: HSDPA/UMTS 2100MHz/GSM/GPRS/EDGE 850/900/1800/1900Mhz

HSDPA Download Speed: Up to 3.6 Mbps

HSDPA Upload Speed: Up to 384kbps

Micro SD Memory Card Slot (up to 4 GB)

Dimensi: 70.1 x 25.7 x 11.6 mm

Berat: 50 gram
REVIEW
Kebutuhan internet saat ini sudah menjadi gaya hidup sebagian besar masyarakat. Semakin luasnya jangkauan sinyal atau jaringan GSM/HSDPA/3G yang dapat diterima, sampai ke pelosok-pelosok, menjadikan kebutuhan teknologi eksternal modem sangat diperlukan, khususnya bagi para penggemar internet.
Di pasaran banyak sekali dijual beragam model dan merek USB Modem, dengan masing-masing spesifikasinya. Salah satunya adalah USB Modem Huawei E160. Hal yang menarik dari modem ini  adalah dari segi kepraktisan dalam penggunaannya. Proses instalasi pada PC atau

Laptop

tanpa menggunakan

CD driver

. Program aplikasi Mobile Partner akan terinstal setelah melalui proses instalasi yang sangat singkat dan mudah. Modem ini dapat dijalankan pada berbagai

supported system

, seperti Linux, Windows XP, Windows Vista dan Mac OS.
Huawei E160 dapat digunakan pada jaringan HSDPA/WCDMA 2100Mhz, GSM/GPRS/EDGE 850/900/1800/1900 Mhz dan 3G/HSDPA, dengan kecepatan

download

hingga 3,6Mbps dan

upload

hingga 384kbps. Jadi modem ini bisa Anda koneksikan dengan menggunakan berbagai jaringan operator GSM, seperti Telkomsel, Indosat, Three, dan lain sebagainya. Proses

setting profile

jaringan sangat mudah,  Anda cukup memasukkan data singkat yang diminta, seperti

username

dan

password

, tergantung jaringan operator yang Anda pilih. Agar tidak membingungkan, sebaiknya hal ini Anda tanyakan langsung pada agen penjual.
Bentuknya yang

simple

seperti

flashdisk

, ternyata

modem

ini memang dapat difungsikan sebagai

flashdisk

. Hal dikarenakan adanya Slot Micro SD Card yang

support

Micro SD sampai dengan 4GB.  Hal ini jelas sangat bermanfaat, terutama pada saat Anda hendak mengirim data. Cukup Anda simpan sementara pada modem tersebut, untuk selanjutnya dapat Anda

upload

pada saat Anda

online

.
Nah, bagi Anda para penggemar internet yang

mobile

, USB Modem Huawei E160 ini dapat menjadi salah satu pilihan untuk Anda. Karena dimana pun Anda berada, selama masih dalam jangkauan sinyal dari salah satu operator seluler, Anda masih dapat ber-

online

ria =)
(Bugatot/Kitareview.com)