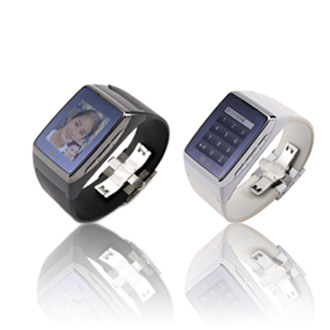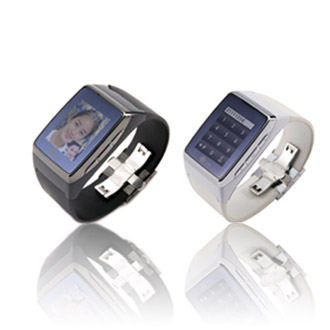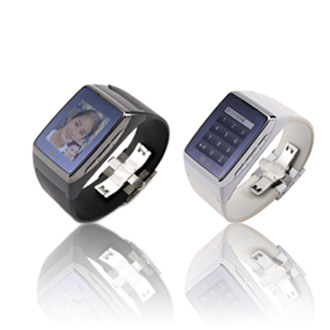 "Bayangkan, kalau mau koneksi internet hanya dengan menggunakan sebuah jam."

DATA HANDPHONE
SPESIFIKASI
Jaringan: GSM Quad band; HSDPA

Dimensi: 39 x 61 x 14 mm

Berat: 85 gr

Layar: 1.43 inch touchscreen

Warna Casing:

FITUR LAINNYA
GPRS 32 – 48 Kbps and Class 10 (4+1/3+2 slots), HSDPA 7.2 Mbps, Bluetooth v2.0 with A2DP, Wi-Fi, IrDA, USB cable, GPS, Camera, Camera Flash, Video Camera, Push e-mail, E-mail, Audio Player, MP3 player, FM Radio, Memory Card, Java Browser, Video Calling.
PREVIEW
REVIEW


Masih ingat dengan serial Knight Rider di era 80-an? Di situ si tokoh utama Michael Knight biasa berkomunikasi dengan mobilnya Kitt, yang bisa ngomong, dengan menggunakan jam tangan miliknya.  Atau di serial Power Ranger. Para Ranger biasa berkomunikasi dengan  Zordon atau sesama Ranger dengan menggunakan jam tangannya. Tidak hanya di serial Knight Rider dan Power Ranger saja, di film-film Science Fiction bertema masa depanpun, pasti ada saja salah satu karakternya  yang berkomunikasi melalui jam tangan.Dulu Kita sering berfikir, mungkin ga yah di masa depan jam tangan seperti itu bisa beneran ada di dunia nyata. Pasti asik banget, kalo kita bisa komunikasi dengan orang lain yang berada nun jauh di sana, hanya dengan menggunakan jam tangan.
Sudah-sudah, tidak perlu dikhayalkan lagi. Karena ternyata jam tangan ala Knight Rider ini, sudah benar-benar ada! Jangan kaget yah. Saat ini di Cina, trend jam ponsel sudah banyak muncul. Dan ternyata  sudah lebih dari setahun yang lalu. Hanya saja, banyak merek yang tidak jelas. Paling hanya Sony Ericsson yang sudah memulainya. Nah, sekarang giliran LG yang siap meluncurkan jam ponsel. Teknologi yang disisipkan cukup lumayan, ada kamera, player, koneksi lengkap dan sudah HSDPA. Bayangkan kalau mau koneksi internet hanya dengan menggunakan sebuah jam. BerWi-Fi, ditambah jeprat-jepret sambil merekam video, bisa semua.

Keren memang, tapi untuk harga dibandrol lumayan mahal, sekitar US$ 250 sampai US$ 300. Dan memang sampai saat ini belum masuk ke Indonesia. Nah, sambil nunggu LG GD910 ini masuk ke dalam negeri, tidak ada salahnya kalau anda menabung. Jadi begitu ponsel ini diluncurkan di dalam negeri, anda bisa langsung membelinya. Dan anda pun bisa segera bergaya seperti Knight Rider ataupun Power Ranger..Hehehe.. :p
(Cheezy/Kitareview.com)