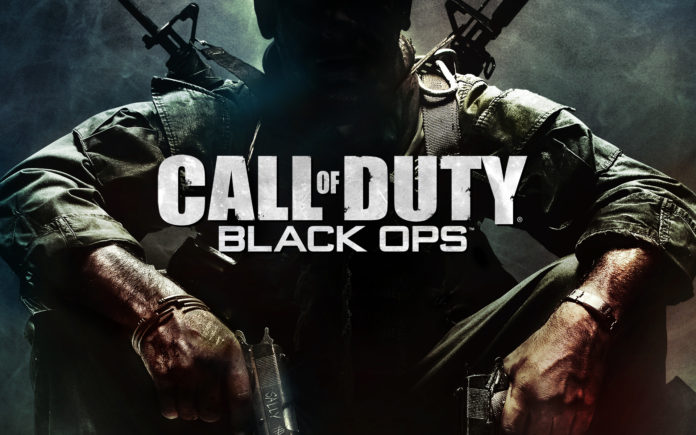 DATA GAME
Judul Game: Call of Duty: Black Ops
Genre: FPS (First Person Shooter)
Platform: PC (Juga tersedia di PS3 dan XBOX 360)
Designer: Brandon Marino (creative director) – YoungMo Byun (multiplayer design director)
Geoff McCulloch (lead designer)
Komposer: Sean Murray
Pengembang: Treyarch
Penerbit: Activision
Negara: Amerika
Bahasa: Inggris
Tanggal Rilis: 9 November 2010
ESRB Rating: Dewasa
Website Resmi: http://www.callofduty.com/blackops
SPESIFIKASI YANG DIBUTUHKAN (PC)
Minimum:
Processor: Intel Core 2 Duo E6600 / AMD Phenom X3 8750
RAM: 2 GB
VGA: Shader 3.0 dengan memori minimal 256MB (NVIDIA GeForce 8600GT / ATI Radeon X1950Pro atau di atasnya)
DirectX: 9.0c
Operating System Windows: XP (32 bit)
HDD: 12 GB
Rekomendasi:
Processor: Quadcore (Core i5 750 / Core i7 )
RAM: 4 GB
VGA: GeForce GTX 260 / ATI Radeon HD 4870
DirectX: 10
Operating System Windows: Vista atau Windows 7 (64 bit)
HDD: 12 GB
STORYLINE GAME PC CALL OF DUTY: BLACK OPS
Ber-setting di tahun 1960an, yang akan membawa Anda ke era Perang Dingin setelah perang dunia kedua. Anda akan berperan menjadi seorang prajurit elit Amerika bernama Alex Mason yang ditangkap dan diinterogasi oleh sekelompok orang misterius. Anda kemudian akan dipaksa untuk mengingat memori-memori yang akan membawa Anda ke berbagai misi di berbagai penjuru dunia.
Dari beberapa daerah di Cuba, Russia, dan Vietnam. Dari penjara di Soviet, sampai dengan baku tembak di tengah hutan Vietnam. Seiring dengan misi-misi yang terselesaikan, akan semakin terbukalah memori Anda, siapakah mereka yang menculik dan menginterogasi ini, dan apa sebenarnya yang mereka cari..
TRAILER GAME PC CALL OF DUTY: BLACK OPS
REVIEW GAME PC CALL OF DUTY: BLACK OPS
Di review kita kali ini, akan dibahas game Call of Duty: Black Ops. Satu lagi penerus dari franchise FPS game yang sangat berjaya, Call of Duty. Kali ini keluar seri game terbarunya dengan judul Call of Duty: Black Ops. Seperti yang Anda tahu, seri Call of Duty sebelum ini, yaitu Modern Warfare dan Modern Warfare 2, merupakan game yang juga dikembangkan oleh Infinity Wards dan telah menuai banyak pujian. Oleh karena itu, Black Ops yang kali ini dikembangkan oleh Treyarch, yang sebelumnya juga menangani Call of Duty: World at War, sangat diharapkan bisa menyaingi seri-seri pendahulunya.
Storyline yang ditawarkan pada game seri Black Ops ini cukup berbeda. Di beberapa bagian bahkan terkesan memusingkan seiring dengan ingatan Mason yang melompat-lompat. Namun ini justru menjadi daya tariknya, karena kebenaran di balik itu semua akan terungkap sedikit demi sedikit seiring dengan terbukanya ingatan Mason.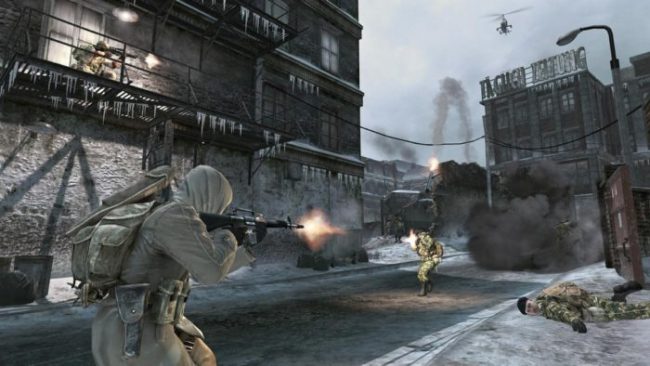 Dari sisi grafis, meskipun masih menggunakan engine yang sama dengan game Call of Duty 4, namun dengan segala polesan di sana sini, sanggup memberikan hasil yang maksimal dan menawan. Rasakan tegangnya saat hujan sedang turun di game Call of Duty: Black Ops ini, dan kita mengendap-endap di belakang pasukan tentara Vietnam, yang didukung dengan hutan dan bebatuan yang juga dibuat dengan sangat apik, akan sangat memanjakan mata Anda.
Salah satu yang menjadi keunggulan game Call of Duty: Black Ops adalah adanya misi yang sangat beragam. Anda tidak serta-merta selalu memegang senjata di tangan. Ada pula misi dimana Anda harus melarikan diri dari penjara dengan senjata seadanya, ada juga saatnya Anda harus melakukan rapling dari atas tebing, menggunakan Crossbow sebagai senjata untuk membunuh secara diam-diam, mengendarai perahu boat, sampai dengan menerbangkan helikopter yang penuh dengan missile yang siap menghancurkan musuh.
Kesan dramatis semakin membuat Anda untuk semakin tenggelam di dalam game ini. Di beberapa bagian akan sering Anda temui gerakan lambat yang menekankan terhadap suatu aksi yang luar biasa, sampai dengan latar belakang suara ledakan yang menambah realistis dari game ini. Dari awal permainan sampai dengan akhir game ini, adrenalin Anda akan dipicu habis-habisan.
Bagi anda pecinta game FPS, jangan pernah berpikir untuk melewatkan game ini. Semoga review game Call of Duty: Black Ops dari Kitareview.com ini berguna 🙂
(GammaArieska/Kitareview.com)